A warm welcome to the production archive.
Pipers has a proud history of some incredible Senior School productions. The introduction of the Arts Centre Theatre reinforces the School's commitment to the Performing Arts. We really hope that you get the opportunity to experience one of our Senior School productions.
Below you will find just some of the outstanding productions our students have been involved in.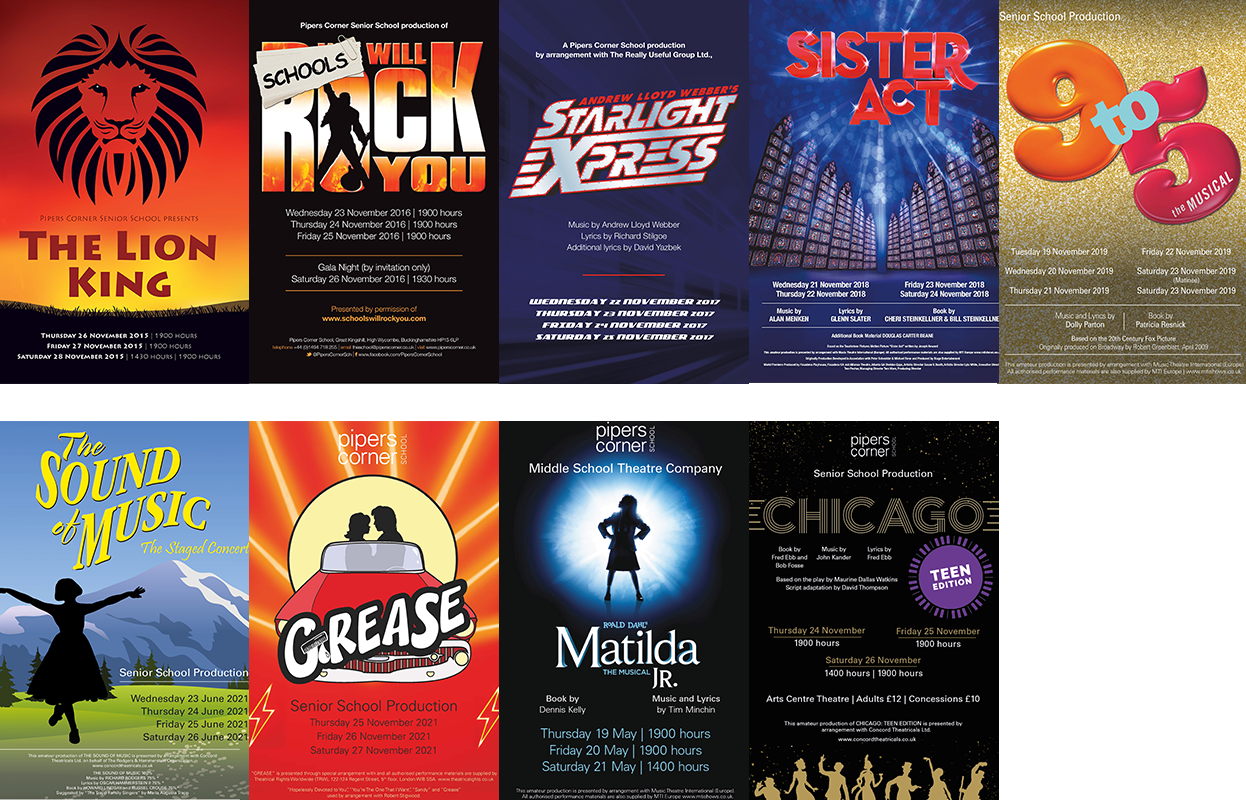 Flickr album: CHICAGO 2022
|
Height: auto
|
Theme: Justified | Skin: Default Skin
Flickr album: Matilda Jr.
|
Height: auto
|
Theme: Justified | Skin: Default Skin
Flickr album: Grease
|
Height: auto
|
Theme: Justified | Skin: Default Skin
Flickr album: Sound of Music
|
Height: auto
|
Theme: Justified | Skin: Default Skin
Flickr album: 9 to 5
|
Height: auto
|
Theme: Justified | Skin: Default Skin
Flickr album: Sister Act
|
Height: auto
|
Theme: Justified | Skin: Default Skin
Flickr album: Starlight Express
|
Height: auto
|
Theme: Justified | Skin: Default Skin
Flickr album: We Will Rock You
|
Height: auto
|
Theme: Justified | Skin: Default Skin
Flickr album: The Lion King
|
Height: auto
|
Theme: Justified | Skin: Default Skin