Pipers Corner is situated in an area of outstanding natural beauty, with spacious grounds extending to 96 acres. The girls benefit from excellent facilities which include our Arts Centre, Library, Sixth Form Centre, Sports Hall and Indoor Swimming Pool, Music Department and specialist subject areas.
THE CREATIVE ARTS AT PIPERS
We encourage all girls to develop all their talents and there are plenty of opportunities at Pipers for them to be artistic. The Arts Centre opened in the Autumn Term of 2016 and is the location for the provision of our performing arts curriculum in a number of flexible teaching spaces.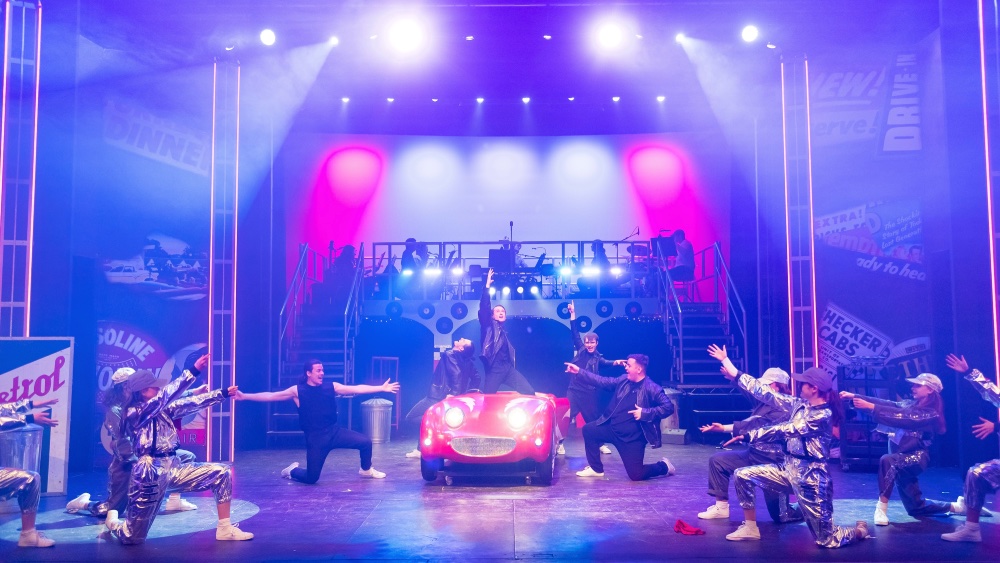 At the heart of the Centre is an impressive theatre which seats up to 280 people and is fully equipped with not only a large and flexible stage, including orchestra pit, but also state-of-the-art sound and lighting facilities. The outstanding technical facilities have been designed to provide the girls with the advantage of working within a professional theatre space. As well as being the venue for school productions, the theatre serves as a venue for talks and demonstrations from visiting speakers, allowing us to extend access to enrichment opportunities for all girls.
The Arts Centre Café, managed by our School caterers, Holroyd Howe provides a range of delicious and tempting food in fresh, modern surroundings. With ingredients sourced from local farmers, growers and artisan suppliers, Holroyd Howe pride themselves on offering a variety of innovative and creative food that is highly nutritious and enjoyable to eat.
During our many evening events, our Café becomes the bar area where parents and staff socialise.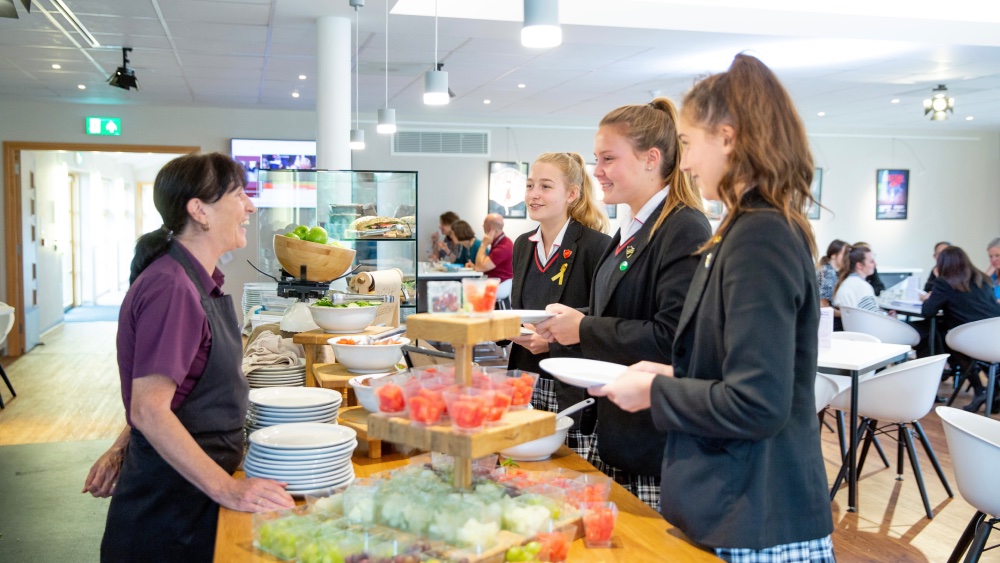 The Upper Foyer is a second impressive reception space can also be used on big occasions, but also serves as a useful space for Dance and Drama rehearsals and student meetings during the day.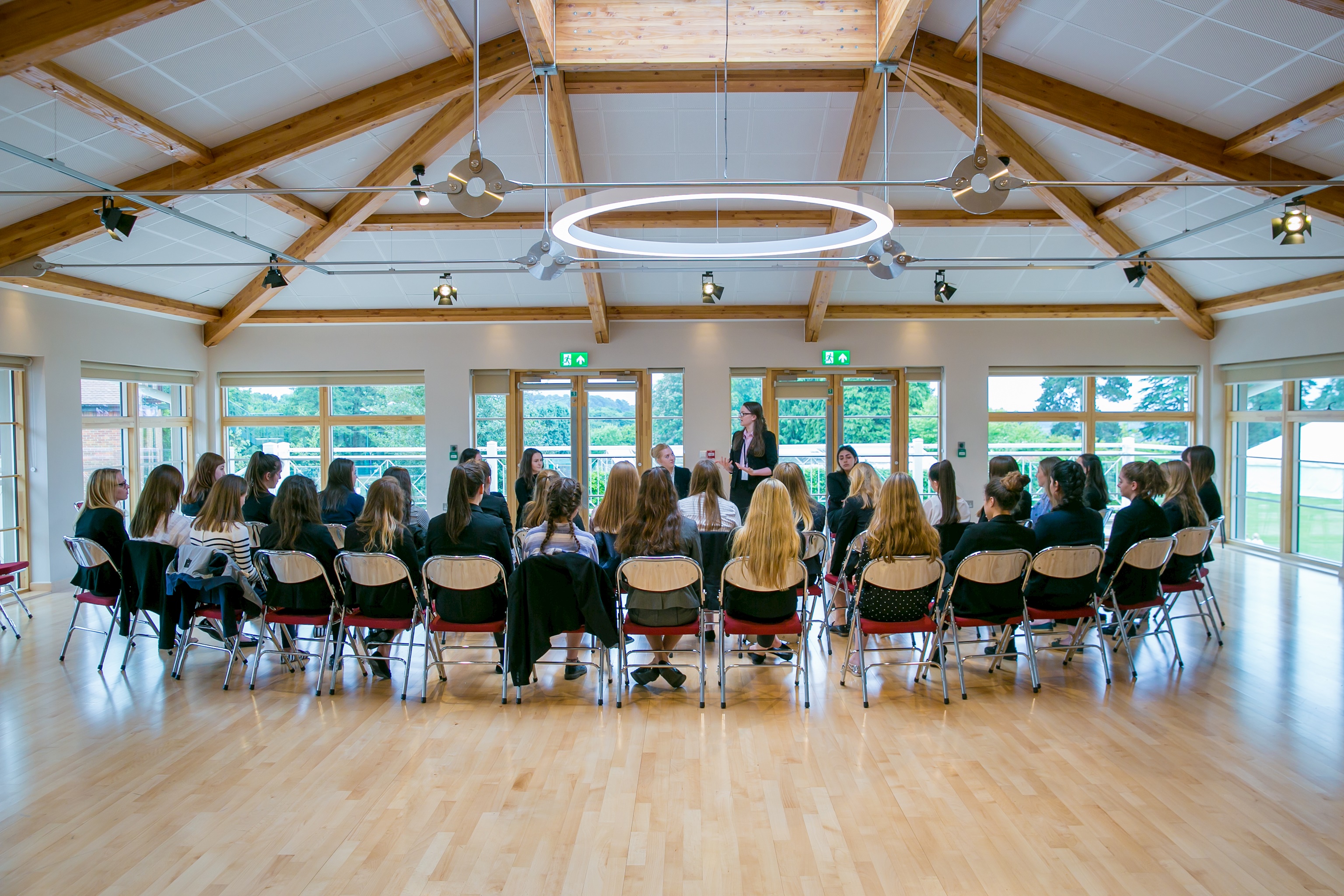 External to the Arts Centre you will find our custom built dance studio, which is home to an eclectic mix of styles from classical ballet to jazz and modern dance. Girls can take advantage of our range of specialist art studios and workshops which provide the space and equipment they need to explore their artistic side.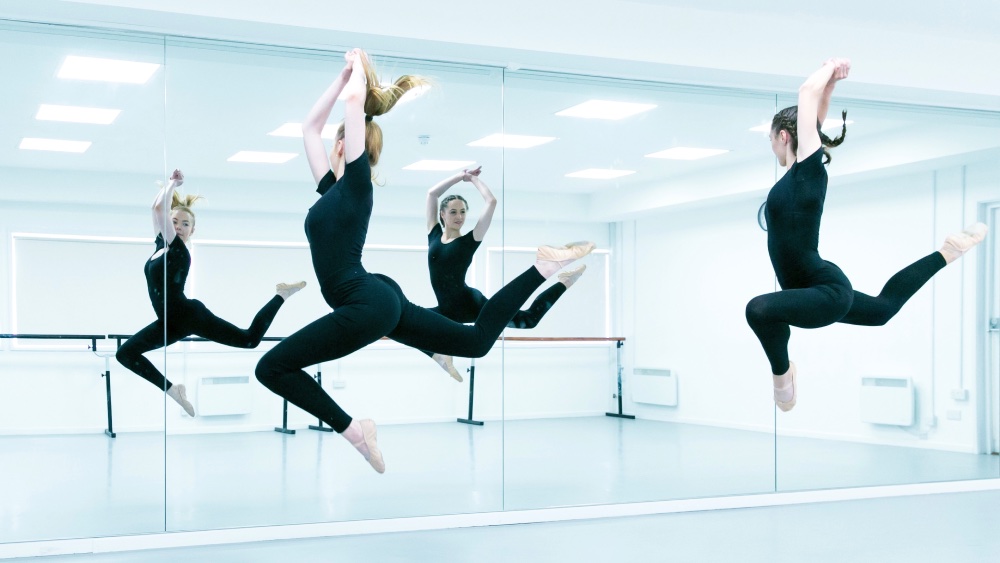 ---
SPORT AT PIPERS
Sport is popular at Pipers and we have an excellent range of facilities to reflect that. From the indoor swimming pool, to the sports hall and outdoor pitches, including the flood-lit, triple court, multi-use games area we can accommodate a wide range of sporting activities, such as netball and hockey. Team spirit is developed through the extensive fixture programme and girls are challenged by our specialist coaches to achieve excellence.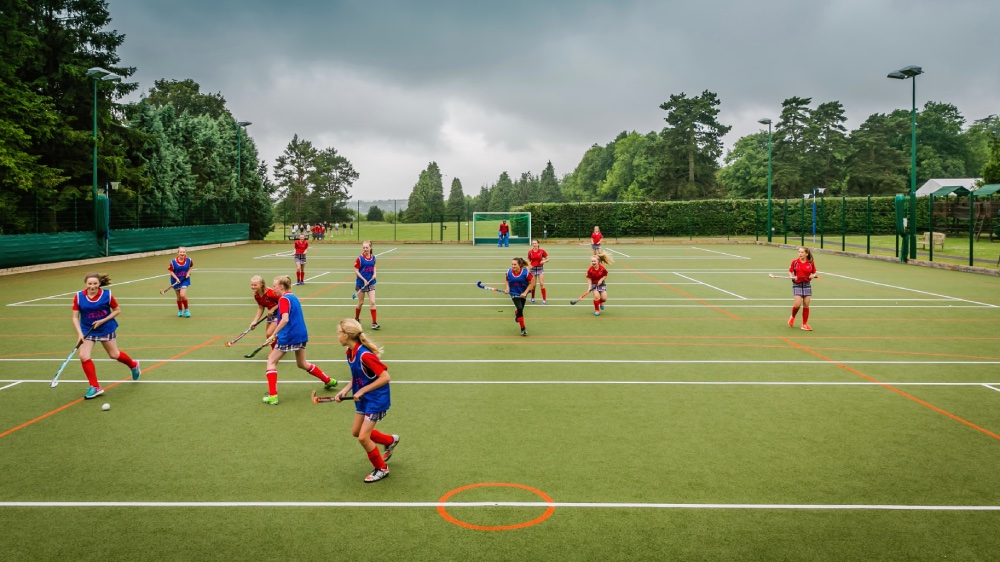 Our magnificent 25 metre indoor swimming pool can be found in a complex that also includes a modern fitness suite and multi-gym. The envy of many schools, it offers a modern and safe environment in which our girls can develop their swimming skills. House and Inter-School Galas are held either at lunch time, after school or during PE sessions.
Swimming lessons
In addition to weekly swimming lesson within the PE curriculum, swimming courses are available after school and at weekends with our commercial partner, HydroKidz Swim School, who operate small group children's lessons for ages 3 upwards and of any ability during term time and 'crash courses' during the school holidays. Or if you prefer, 1-2-1 lessons are available for children and adults too.
Discounts apply to all Pipers Corner students, their immediate families including siblings and staff.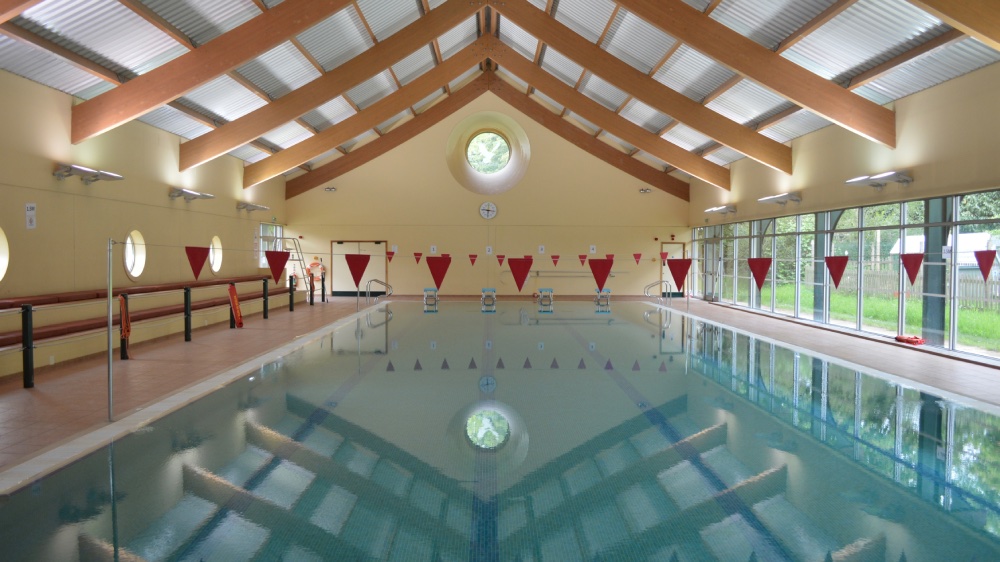 ---
MUSIC DEPARTMENT
Our Music Department provides an area for the girls to develop their talents on a variety of instruments. There is a wide range of extra-curricular groups for the girls to get involved in, including Gospel Choir, Jazz Band, Junior Choir and Instrumental Group. Regular recitals afford parents the opportunity to see first-hand how the students' have grown musically.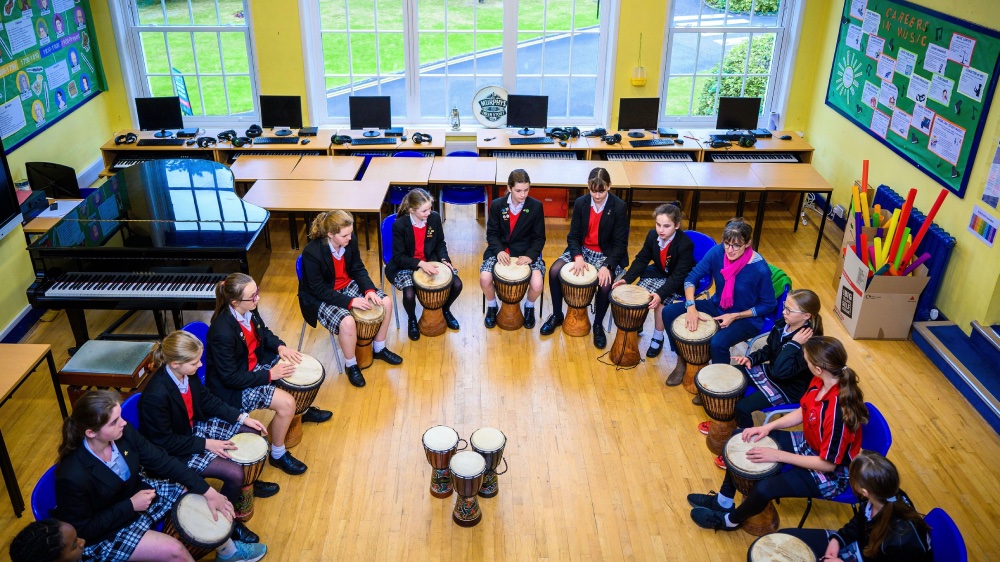 We have a number of budding rockers who have embraced this genre of music and in order to accommodate them, they have been given The 'Cavern' - the Rock Band's own rehearsal space, and students from a wide-variety of year groups meet regularly to rehearse and write.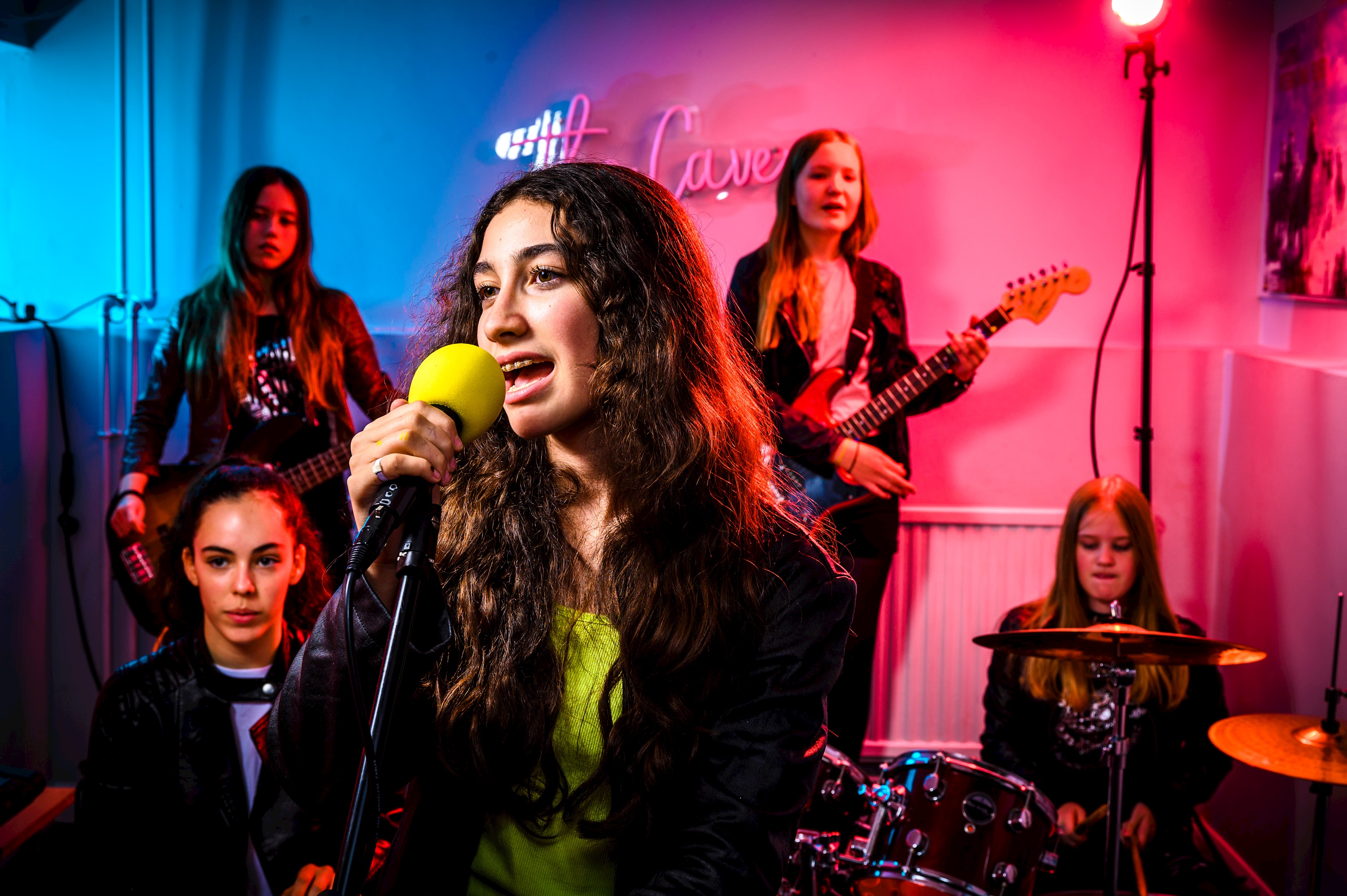 ---
THE LIBRARY AT PIPERS
The School Library is a hub for intellectual curiosity and learning, providing girls at Pipers with all the tools and resources they need to improve their independent learning skills as they carry out research, exchange ideas and interact with their peers and teachers. Along with a range of fiction and non-fiction books, there are individual work stations, collaborative working areas and a dedicated classroom for more formal lessons, as well as IT devices and resources to book out and borrow.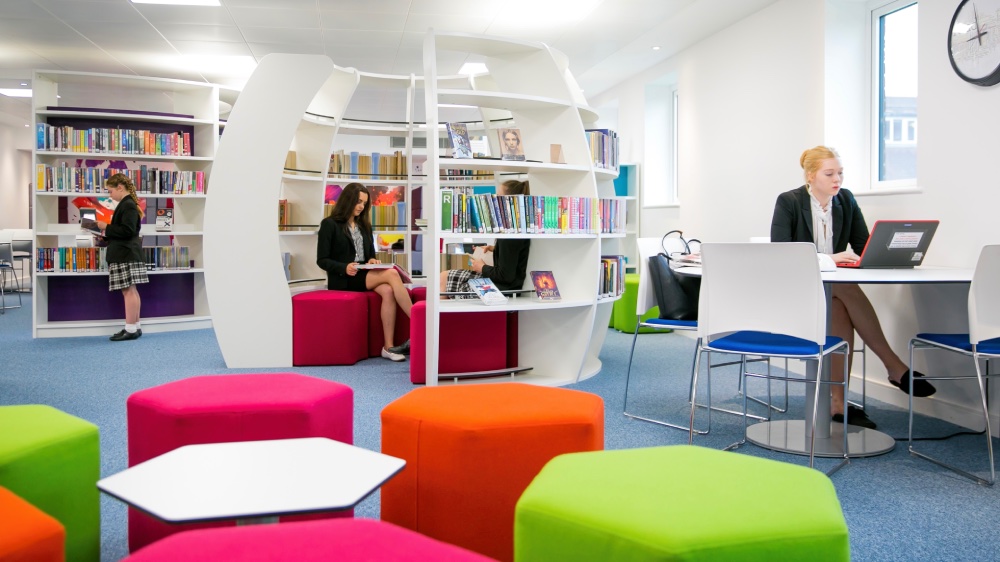 ---
THE SIXTH FORM CENTRE
The Sixth Form Centre provides a dynamic, inspirational space in which girls can study, collaborate and engage with each other between lessons. More about our Sixth Form Centre can be found in our Sixth Form Facilities and Resources section.
---
PIPERS RADIO
Introduced in 2019, with the support and drive of a Virgin Radio DJ, Sixth Form students broadcast from its state-of-the-art studio five lunchtime shows to the Pipers community. Pipers commissioned Broadcast Radio to spec the studio out to industry-standard technology. The Studio boasts Myriad 5 Playout - international radio standard software providing the ultimate, connected experience for our presenters. Along with AEQ Capiol IP12 Digital Audio Mixer to ensure Executive Producers are in complete control of their lunchtime broadcasts, along with X keys to provide shortcut solutions for the ultimate radio experience. IMG Stageline [ECMS-90] Mics capture crisp audio, supplemented by top-of-the-range ProLite T252MSC full-touch screen displays, to ensure up-to-date factual, social and meteorological content.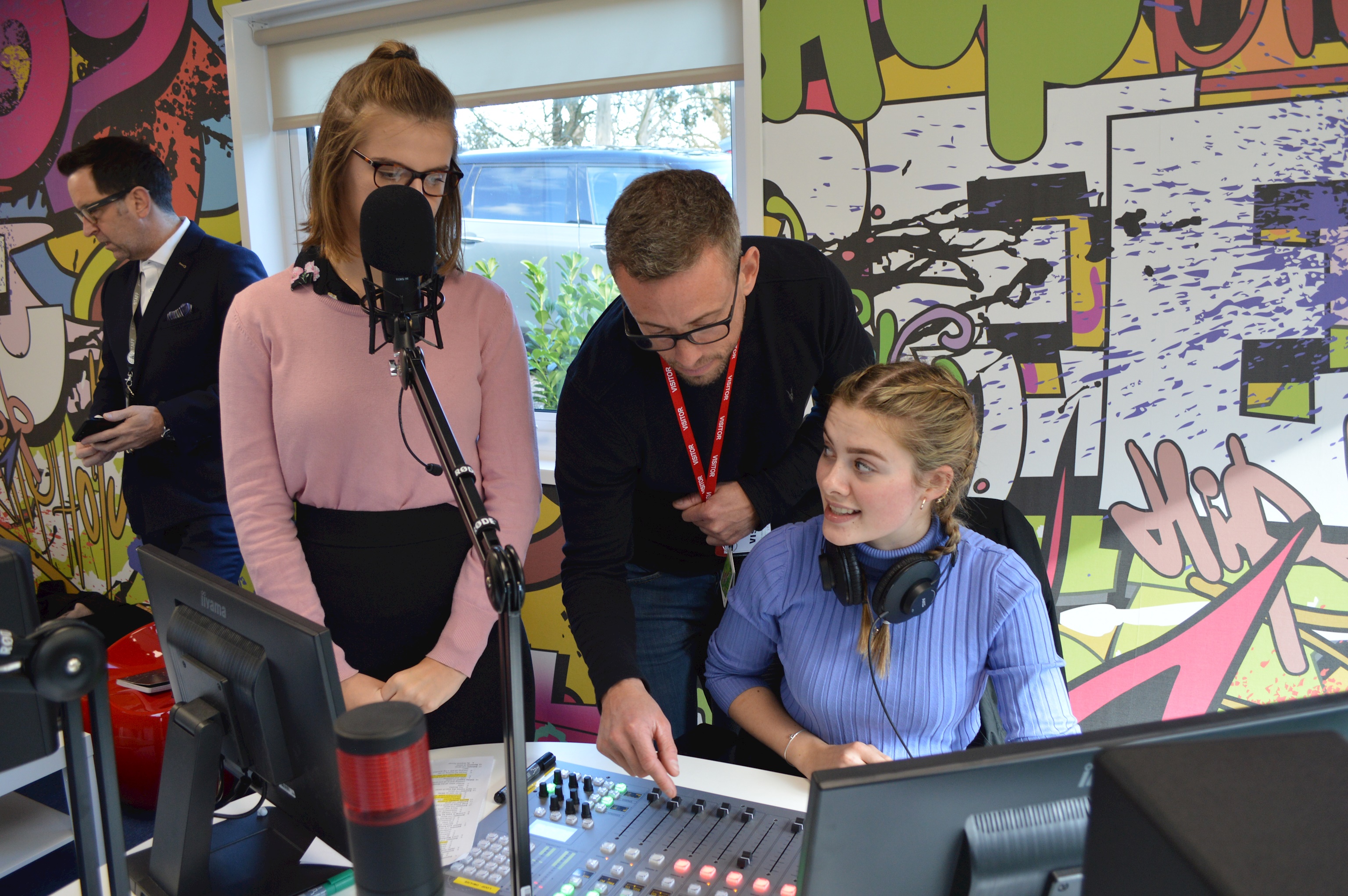 ---